Abbey Parsons
Owner/Director
Abbey is the Director of Movementor Pilates. Originally from a dance background, Abbey went on to train as a nurse after injury ended her dancing career. Abbey graduated from the Polestar Pilates International Comprehensive Course in 2007. Abbey is an Educator for Polestar Pilates in NZ in Mat and Comprehensive and mentors students. Abbey's passion is helping people learn new ways to move and think, in order to make their lives more comfortable, active and enjoyable. In 2021 Abbey graduated as a Franklin Method Level 1 Educator and she currently sits on the interim council for the newly established Pilates Aotearoa. Abbey has an interest in fascial fitness and has studied Beth Beauchamp's myofascial techniques and Anatomy Trains Australia Slings in Motion. Abbey enjoys skiing, hill walking and watersports. Abbey can be contacted at abbey@movementorpilates.co.nz.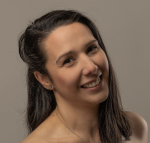 Noelia Baquero
Noelia is originally from Argentina. She discovered Pilates while qualifying as a Ballet and Contemporary dance teacher there. Pilates has been part of her life since a young age, and she is passionate about sharing its essence with her clients. Noelia acquired her first certification with a PMA Pilates Certified Teacher and started teaching in 2007. In 2015 she moved to New Zealand and calls Christchurch home. Noelia recently completed her Comprehensive Polestar Pilates course as she believes learning never stops and is always thirsty for more knowledge. She loves the Pilates equipment and would love to help you to discover its benefits. Noelia enjoys working closely with clients to achieve their goals and move more freely.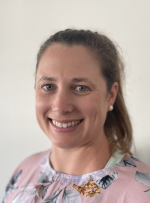 Rosanne Haines
Rosanne has a background as an elite gymnast and also dabbled in ballet. She was previously a qualified physiotherapist where she used pilates to help rehabilitate patients injuries. Since becoming a mother she has decided to focus her career fully on Pilates and has recently completed her comprehensive polestar Pilates training. She looks forward to working with you to help you discover the amazing difference movement can make.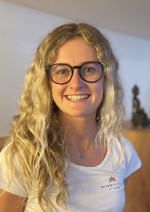 Tommy Lamb
In 2009 Tommy's family made the big decision to move to New Zealand from England. Until moving to Christchurch for university Tommy spent her time in the sunny Hawke's Bay. Pilates has been a part of Tommy's life for a number of years. She has used it for so many different purposes, initially as a form of rehab after surgery and then over the years it has become more of a tool for strengthening and enhancing Tommmy's sports performance - particularly for skiing. Tommy's passion is to give back to pilates, so becoming a teacher and being able to help others discover the power of Pilates is amazing.
Nicola Lewis
Nicki has a background in design, with qualifications in clothing design and landscape architecture. Nicki has regularly practised Pilates since 2011 and it has made such a positive impact on her life, she wishes she had discovered her 'Pilates happy place' sooner. In 2018 Nicki completed a Polestar Gateway Mat course with Abbey and felt the Polestar approach enriched her own practise so much that she decided to undertake further Polestar Mat and went on to complete her Comprehensive Pilates course.
Nicki is thrilled to be working with Movementor as an apprentice teacher nd looks forward to helping you find your 'Pilates happy place' too!
Louisa Potter
Louisa has recently moved back to NZ with her family after 22 years in London to bring up their two boys in the great New Zealand outdoors. After completing her Pilates training with Alan Herdman in 2003 she worked in his London Studio for the following 10 years teaching a wide range of clients. Louisa has a background in dance, which is what initially sparked her interest in Pilates, and along with working at several London Pilates studios, has worked with vocational ballet students at Central School of Ballet for the last 14 years teaching both Pilates and Ballet rehab.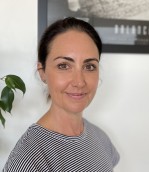 Anita Stanton
Anita joins us having completed her Poelstar Comprehensive course and she is now working towards her examination. Anita has a background in dance and a passion for movement. Anita was previously a Yoga teacher and her two children keep her busy.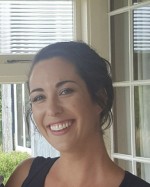 Julia Wilkinson (nee Toner)
Julia has developed her own style of teaching drawing from her training and study in Pilates. Yoga, Myofascial techniques and has a special interest in Ante Natal movement and care. She is mumma to two beautiful boys who keep her and husband Tom busy when she is not sharing her knowledge and passion for movement with her clients. Julia is a Polestar PIlates Mat Graduate, she has 200 hr Ashtanga Yoge Teacher training certificate, has studied Hansa Therapeutic Yoga and Myofascial release with Beth Beauchamp, and is a Continence NZ Pelvic Floor Safe Fitness Instructor.

Teresa Xu
Teresa, originally from Kunming, China relocated to New Zealand with her husband in 2019. She has travelled widely including India where she completed her Yoga teacher training. Teresa graduated from the Polestar Pilates Comprehensive course in 2020 and is loving exploring New Zealand cycle touring, skiing and road tripping. Teresa also enjoys food and cooking.
Catherine Flemmer
Cath and her family have recently relocated to New Zealand from South Africa. Cath completed her Cecchetti Ballet Teaching Diploma 11 years ago. Her passion for movement and the human body inspired her pilates journey during which, she completed her BASI Comprehensive Teacher course including Mat and professional equipment. She started and successfully ran a pilates studio for 8 years in Johannesburg before selling up to move to NZ. Cath has also completed coures in Myofascial Release and Booty Barre.