Abbey Parsons
Owner/Director
Abbey is the Director of Movementor Pilates. Originally from a dance background, Abbey went on to train as a nurse after injury ended her dancing career. Abbey graduated from the Polestar Pilates International Comprehensive Course in 2007. Abbey is an Educator for Polestar Pilates in NZ in both Mat and Comprehensive and mentors students. Abbey's passion is helping people learn new ways to move and think, in order to make their lives more comfortable, active and enjoyable. Abbey has an interest in fascial fitness and has studied Beth Beauchamp's myofascial techniques and Anatomy Trains Australia Slings in Motion. She is currently studying towards her Pilates Method Alliance exam aned is undertaking her Franklin Method Level 1 Teacher Training. Abbey enjoys skiing, hill walking and watersports. Abbey can be contacted at abbey@movementorpilates.co.nz.
Catherine Flemmer
Cath and her family have recently relocated to New Zealand from South Africa. Cath completed her Cecchetti Ballet Teaching Diploma 11 years ago. Her passion for movement and the human body inspired her pilates journey during which, she completed her BASI Comprehensive Teacher course including Mat and professional equipment. She started and successfully ran a pilates studio for 8 years in Johannesburg before selling up to move to NZ. Cath has also completed coures in Myofascial Release and Booty Barre.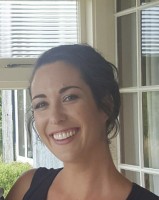 Julia Wilkinson (nee Toner)
Julia has developed her own style of teaching drawing from her training and study in Pilates. Yoga, Myofascial techniques and has a special interest in Ante Natal movement and care. She is mumma to two beautiful boys who keep her and husband Tom busy when she is not sharing her knowledge and passion for movement with her clients. Julia is a Polestar PIlates Mat Graduate, she has 200 hr Ashtanga Yoge Teacher training certificate, has studied Hansa Therapeutic Yoga and Myofascial release with Beth Beauchamp, and is a Continence NZ Pelvic Floor Safe Fitness Instructor.
Nicola Lewis
Nicki came to Pilates some years ago after a back injury and she has never looked back. Nicki has recently completed her Polestar Pilates Mat Teacher Training and will sit her exam in 2020. Nicki has worked in the fields of landscape architechture and also is a talented seamstress and pattern maker for a local NZ company. She enjoys staying active and is a keen cyclist and loves group exercise.

Teresa Xu
Teresa, originally from Kunming, China relocated to New Zealand with her husband in 2019. She has travelled widely including India where she completed her Yoga teacher training. Teresa graduated from the Polestar Pilates Comprehensive course in March this year and is loving exploring New Zealand cycle touring, skiing and road tripping. Tereesa also enjoys food and cooking.