** These classes are able to be modified for Osteoporosis, spine health, balance challenges, orthopaedic prostheses (hip/knee joint replacements), upper extremity issues which may effect weight bearing etc
* Our Studio Equipment Groups require 5 privates session as a pre-requisite to assess, set up a program and teach the equipment set-up and saftey for you to join the semi supervised group. Max of 4 cleints per group.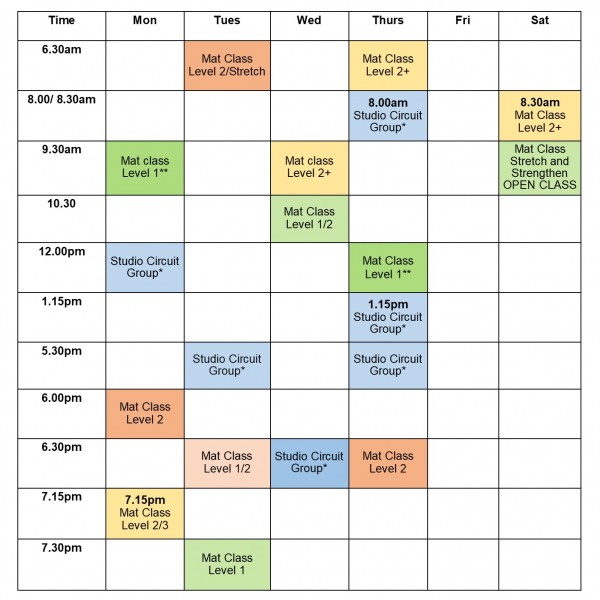 Bookings are essential for all our classes.
You can book by:
clicking the BOOK NOW button at the top right of the page and follow through to our booking app
call 0508 PILATES
email info@movementorpilates.co.nz
If you have questions please send us an enquiry from our Contact Us page.
We look forward to meeting you soon.